Welcome to our Mill Valley Dental Practice
Dr. Kovalchuk is devoted to creating beautiful and healthy smiles for his patients in a professional and relaxed atmosphere. Utilizing the latest technology in his serene bay-view practice, Dr. Kovalchuk creates an individualized treatment plan to meet each patient's needs. Services include a full range of general and cosmetic dentistry with an emphasis on effective one-appointment procedures. New patients are most welcome!
Our Services
Dr. Kovalchuk's philosophy is centered on maintaining a relaxed and friendly doctor-patient relationship. Each patient's particular needs and preferences are thoughtfully taken into account to create an effective treatment plan for life-long oral health.
Services Offered
We provide wide range of dental procedures utilizing the most up-to-date technology. Our approach to prevention, diagnosis and treatment is based on on the latest scientific research.
Digital X-rays
Dental cleanings
Natural-looking porcelain crowns and veneers
Digital smile design
Dental implants
One-visit crowns 
Whitening
Tooth-colored fillings 
Invisalign
Botox
Insurance
We accept all major insurance plans and additionally are Preferred Providers for:
Delta
Aetna
United Concordia
Cigna
Metlife
United Health Care
Principal
Guardian
Blue Cross
Blue Shield
and others
Please call us at 415.381.4321 to verify participation and coverage.
About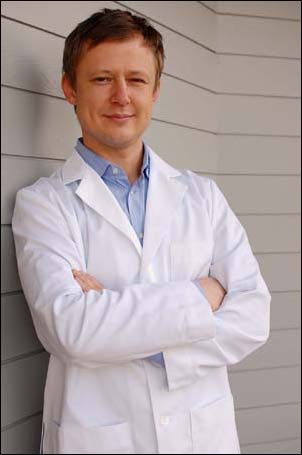 Originally from Ukraine, Dr. Kovalchuk received a degree from the National Medical University, Department of Dentristy in Kiev. In 1999 his desire to expand his personal and professional horizons led him to immigrate to the United States. Denys's westward journey led him first to the East Coast cities of Boston and Philadelphia and then to beautiful California were he chose to further his dental studies. After graduating with honors from the University of the Pacific School of Dentistry in 2008, he practiced dentistry in Modesto, CA before starting his own practice in Mill Valley. Family, music, nature, good books, and meditation make him happy.
Location
Our office is conveniently located right off Highway 101 just minutes away from Golden Gate Bridge.
Southbound 101
Take the SECOND Seminary Drive Exit. This will put you directly facing our parking lot, which is next to the Ferrari and Maserati dealerships. Our complex has a blue roof and the correct entrance is the door underneath the "591" sign.
Northbound 101
EXIT Seminary Drive. At the light, turn RIGHT. Follow this road under the overpass putting you onto Redwood Highway. Our office is to your LEFT in the gray building 2000. Turn LEFT down the hallway as you enter the building. We are the first office to your RIGHT.
Address
591 Redwood Highway, Suite 2110
Mill Valley, CA 94941
Email
frontdesk@KovalchukDDS.com
Phone: (415) 381-4321
SMS:
(415) 381-4321
Fax: (415) 322-5949